String Trimmers Direct Is Now Offering Financing
How to Finance Your String Trimmers Direct Purchase
Need a new string trimmer or hedge trimmer, but don't have the cash on-hand to pay for it today?
At String Trimmers Direct, you can now finance your entire order and pay for it a little at a time.
The terms are simple, and the approval process is too, so financing a string trimmer has never been easier.
Within minutes, you can be on your way to owning the hedge trimmer or string trimmer of your dreams.
†
Financing with Affirm
Affirm allows orders of $249 and higher to be financed. Just shop and add a total of $249 or more worth of merchandise to your shopping cart, select Affirm as your payment option, and follow the instructions.
You must be 18 years of age or older, have a valid U.S. or APO/FPO/DPO mailing address, and provide some other information for approval.
With Affirm, you can buy and receive your purchase now, and then pay for it in fixed monthly installments.
†
†

Shop String Trimmers Now and Pay Later With Affirm
†
PayPal Credit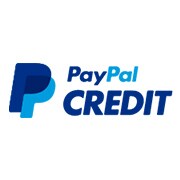 PayPal Credit is a reusable line of credit. Unlike using a regular PayPal account, using PayPal Credit allows you to finance your purchases by making payments over time.
PayPal Credit is available for any product. However, products $99 and more have special financing options available. To see financing terms, view any qualifying product.
Additionally, for products $1500 and more, PayPal Credit offers Easy Payments, which lets you make equal monthly repayments.
For any product, you can calculate your monthly payments using PayPalís convenient tool on the product page.
†
†Shop All String Trimmers
Was this article helpful?